CITY OF SAN DIEGO ↗
Redesigning the City of San Diego's issue reporting app.
JAN 2020 — MAY 2020


I was selected as 1 of 11 students to work on a UX audit project with Fi @ UCSD, a student design firm. As a UX consultant, I worked on user research, usability testing, and prototyping.

The City of San Diego runs a service called Get It Done (GID), a platform where residents can report city issues like potholes or broken street lights.

Here's a quick rundown of GID: reports can be submitted through mobile and web, but most users use their phones to make quick reports. If they provide their contact information, the city will send them updates on the issue and hopefully resolve it. Fi partnered with SD's Performance & Analytics Department to see where this process could be improved.


---
RESEARCH

We split into 3 teams to focus on GID's 3 phases: Pre-Reporting, Reporting, and Tracking. My team researched the Reporting phase, and you can find our report here. TLDR: we conducted surveys, ran usability tests, and came up with these takeaways:

Problem 1: The mobile app currently has no verification stage.

While the website has four stages to making a report, the mobile app only has one. The lack of a verification stage can cause mistakes, and the current platform doesn't support edits, updates, or deletion.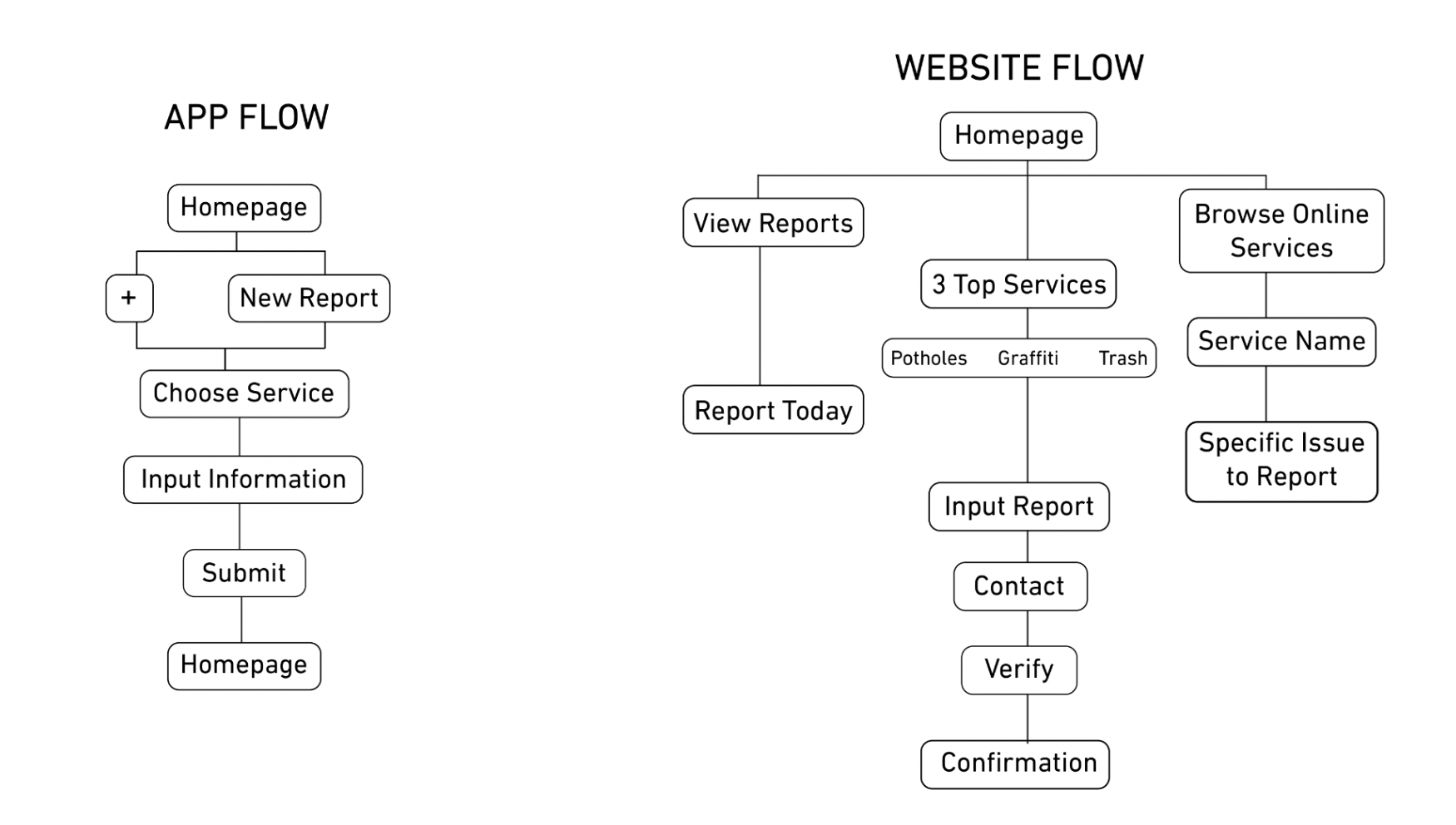 Problem 2: The language used for reporting the same issues is inconsistent between mobile and web.

Picking the correct issue can be confusing for a user and disrupts the efficiency of the reporting process.

Problem 3: Users aren't sure what the city will do with their contact information and are therefore less inclined to share it.



This small message on the reporting page isn't noticeable, and without users' contact info, the city has no way to follow up with them on the issue.



---

My 2 teammates and I compiled 16 pages of usability issues, primarily identifying misleading labels, lack of error prevention, and lack of user guidance. Based off our 5 weeks of research, we had 3 design goals:

Goal 1: Decrease report duplication and ensure report validity.
Goal 2: Allow the community to provide report updates.
Goal 3: Increase communication about report progress.



To prepare for our redesign, our team made paper prototypes, conducted more usability testing, and went through several iterations. In this final phase, I led the User Guidance subteam and was the main designer for "All Reports".

We created a comprehensive redesign of the mobile GID app. Check out our

research report

,

feature documentation

, and the main redesigns / new features I worked on shown below.
---
REDESIGNS
ALL REPORTS



Find existing reports (and their progress state) more easily:

"Recent" Page → "All Reports" Page; added search bar, filter, report status, combined map/picture report view

BEFORE


AFTER
REPORTING
Encourage users to share their contact information:

Designed 3 step process; added verification stage and checkbox for contact info disclaimer

BEFORE


AFTER
---
NEW FEATURES
"ALSO ENCOUNTERED"




Community reporting:

Similar reports at user's location are shown before they make a redundant report, user can click "Also Encountered" on another user's report and add updates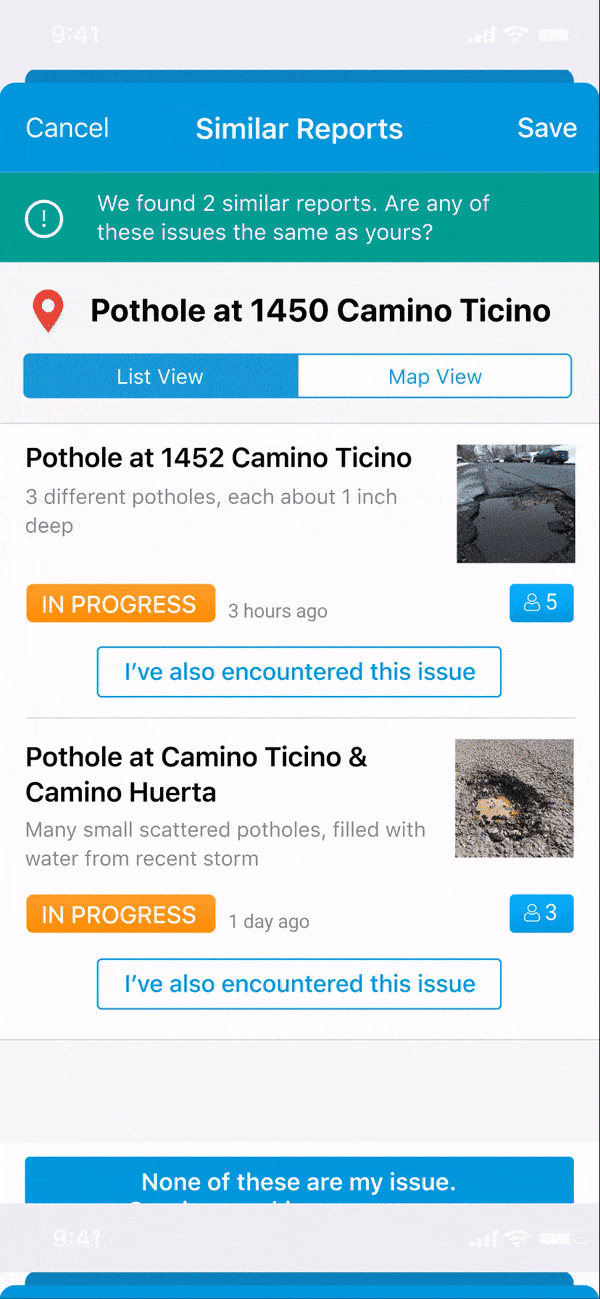 MY REPORTS/DRAFTS

Promote accuracy: Users can save in-progress reports as drafts