MONET ↗

The dating + friendmaking app where you send a drawing to start the conversation.
JULY 2020 — SEPT 2021

I co-founded Monet with Daniel, Jonathan, and Marc. I told a lot of stories and I wore a lot of hats— I led fundraising, social media, marketing, growth, community, content, and more.

What initially started as a gap year side project turned into a venture-backed startup (a world I was quite unprepared to navigate). Shoot me an email! I would love to chat about how I failed and what I learned / all the good and all the bad.

For a more comprehensive product design project, check out the Monet x TikTok pitch.



UX RESEARCH + TESTING + DESIGN
STORYTELLING + ANIMATION
COPYWRITING


I wrote notifications, instructional content, captions, updates, and more.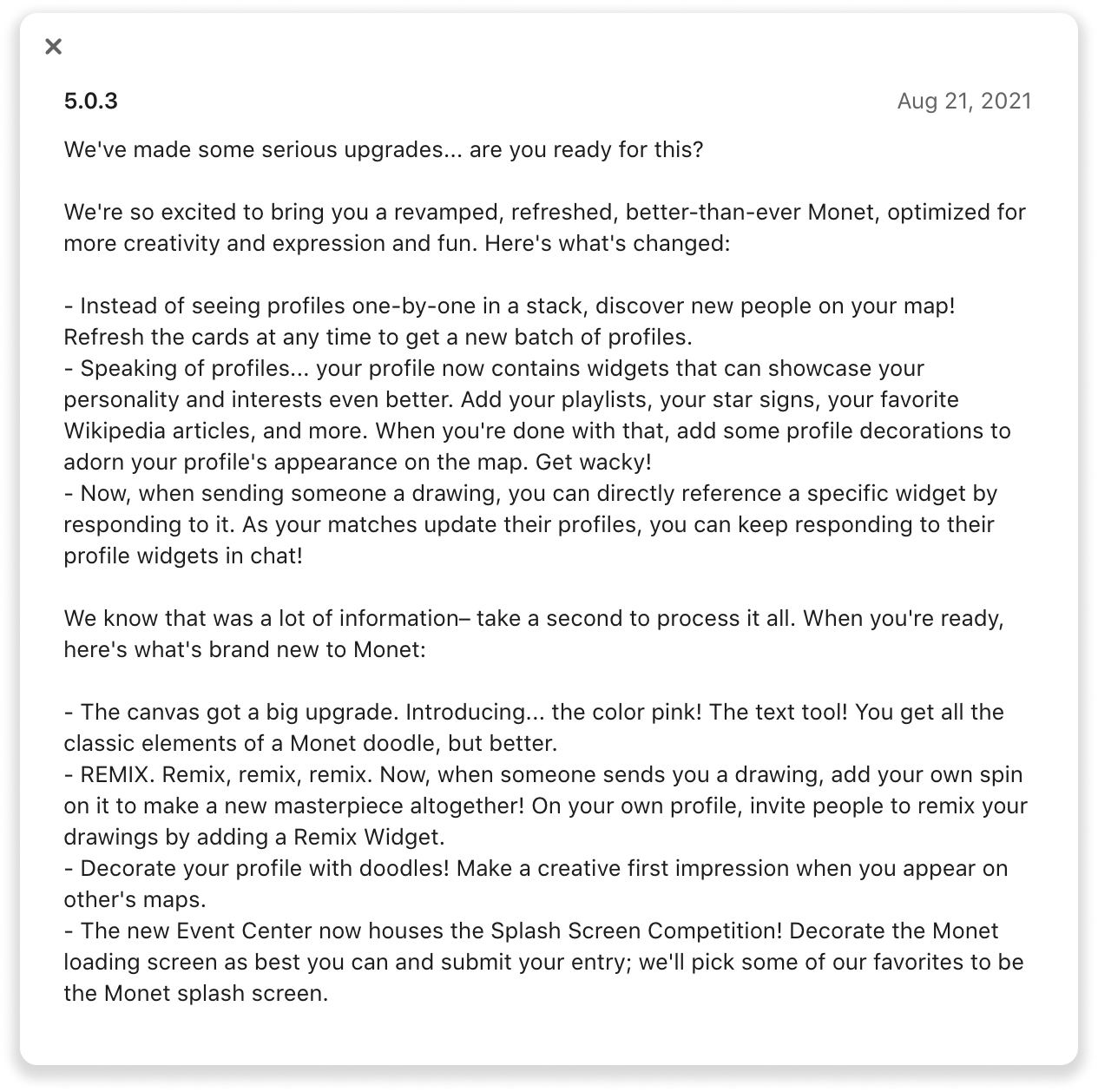 SOCIAL MEDIA + DESIGN
40k users, 500k matches, 800k drawings,(at least) 2 engagements, and a lot of learning.